The technological world is in a state of upheaval. And humanity remains in the long-practiced normal state of constant adaptation to new, groundbreaking technologies. Or in (at least perceived) denial. While the last decade was all about making the world as completely digitally available as possible in the form of data, the 2020s will be all about what to do with this actually incomprehensible wealth of information. What will be networked with what and who will draw what conclusions from it? This is where artificial intelligence (A.I.) comes into play. Intelligent software is about to revolutionize our lives. From mobility to the household to everyday communication – all areas of life will be affected, or have been for a long time. And yet hardly anyone knows what artificial intelligence is all about.
ARTIFICIAL INTELLIGENCE RULES THE WORLD
In any case, the potential of A.I. is gigantic. Highly effective antibiotics, ultra-fast-charging batteries for electromobility, new methods to combat climate change, not to mention algorithm-based searches for the right partner. A.I. can also automate many corporate communications processes – from bot-guided customer dialog to evaluations of news flow or the identification of the currently most important influencers through intelligent, self-learning software.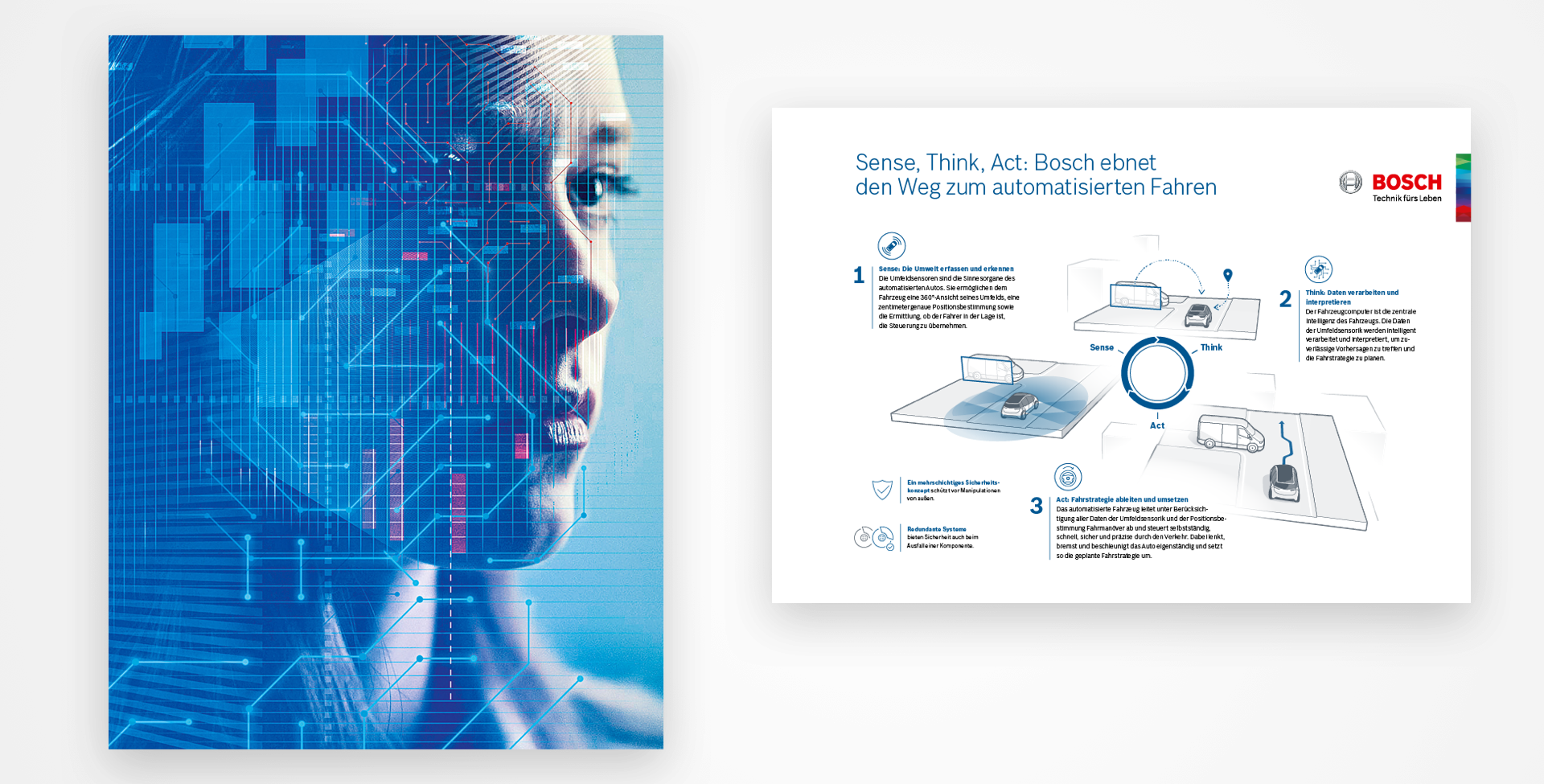 German companies must participate in this development if they want to have a say in the world and economy of tomorrow. On this path, there are still some challenges to overcome from a communications perspective. Caution and mistrust of new technology have always existed. A.I. is no exception. One thing is clear: technocrats and sheer faith in technology alone will not get us anywhere. Not every new technology is "good" per se. Of course, it depends on what you do with it. Many companies have already recognized this with regard to A.I. as well. Bosch, for example, recently published its A.I. code, which is intended to strengthen customer confidence in networked and intelligent products and provide employees with guidelines.
In the delicate phase of unclear consumer acceptance of new technologies, transparency can be a clear competitive advantage for companies. This makes the question of external impact all the more urgent. Companies need to communicate as openly as possible to build trust and credibility. Even if not all problems have yet been fully resolved. Don't promise too much and also take the skeptics seriously and pick them up. Good corporate communications then serve more than ever as a door opener to get people talking in as many directions as possible.
A.I.-COMMUNICATION MUST BE DESIGNED
Many companies that use A.I. also face the challenge of making their products and services understandable and emotionally tangible. Without being able to take them in hand, see them, feel them, taste them or smell them, just like products in the analog world. Even classic product photography is largely ruled out for obvious reasons. What standards will customers use at all when they evaluate or compare A.I. products? Will it be about relevance? About the naturalness of interaction, the degree of personalization, or the speed of machine learning? Or perhaps more about transparency, ethics and the consumption of resources? The examples show that consumers – like most companies – have yet to learn the language needed to evaluate A.I.-based offers individually.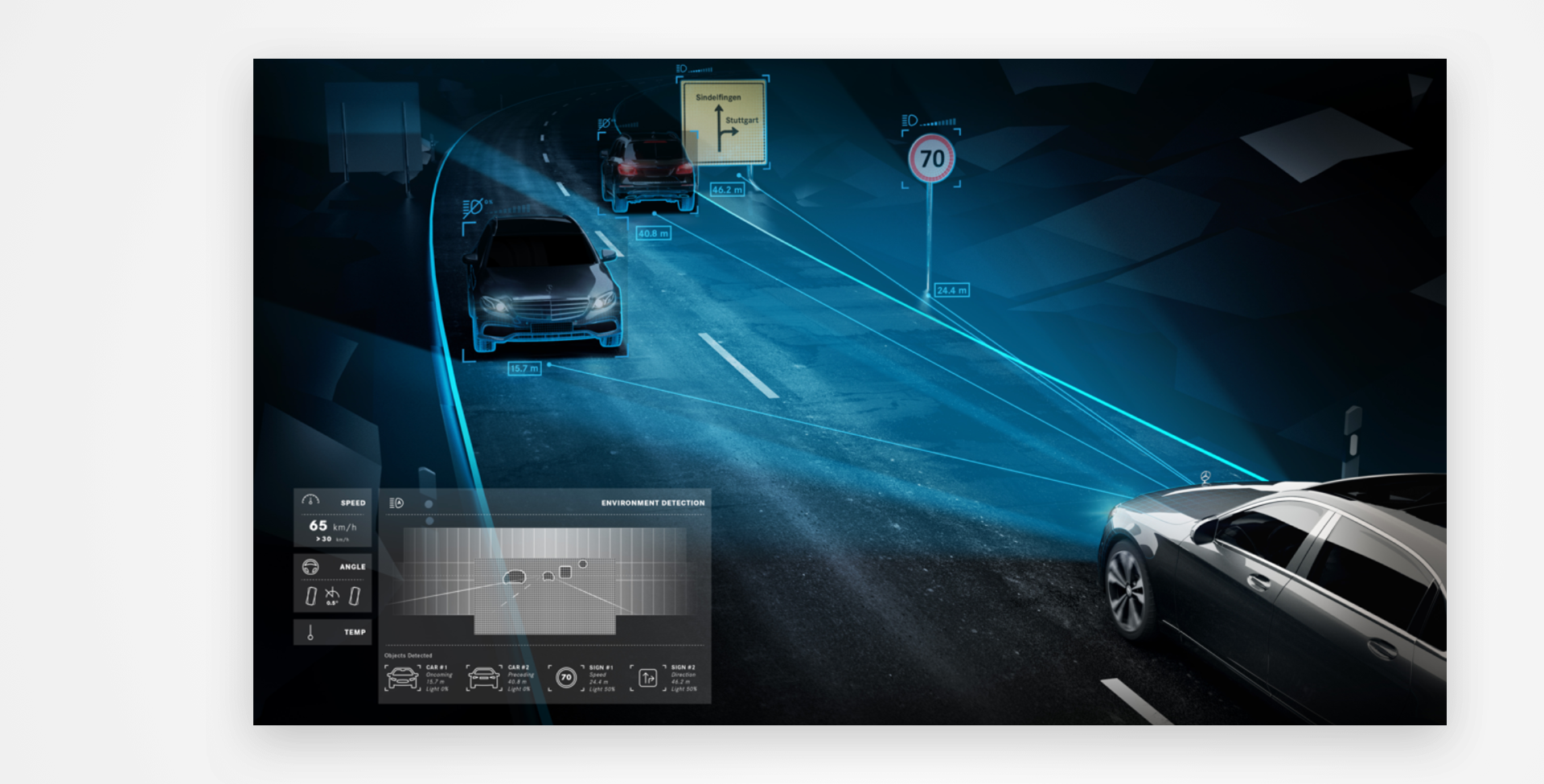 All of this can and must be designed. That is also what we as a design and communications agency have to contribute to the topic of A.I.. To make complex products comprehensible and to stage them aesthetically and authentically. Because we firmly believe that design-oriented communication is more attractive, more memorable and creates more trust. Striking visualizations are just as helpful as a stimulating headline, a steep thesis or a longer text (for the time being still written by humans) that does not rely on the well-known self-praise of the advertising industry. Ideally, this is complemented by an attitude that provides guidance beyond the mere facts.
Some believe that aesthetics and beauty will play a subordinate role in the future and that functionality will be the most important factor. The opposite is the case. At the interfaces between humans and intelligent machines, the way A.I. confronts us will have a very significant impact on trust or rejection. For this reason alone, aesthetics and beauty must always be part of the strategy of future companies. Stefan Sagmeister put it in a nutshell: What good is the most functional apartment block if no one wants to live in it?
Let's talk about AI
Is blind trust in A.I. advisable at all, despite all its beauty and convenience, even though it may know so much more than we do? What will happen to the diversity of opinions if artificial intelligence soon tracks, stores and evaluates every human utterance and decides what we learn about the world? What is relief, what is paternalism or even loss of control? Of course, we need to talk about such things.
Ethics do not have to be reinvented for the use of artificial intelligence. But every company must ask itself to what extent it should adapt its moral and ethical principles for the new technology and make this transparent for customers. Both have a confidence-building effect and thus provide a non-negligible economic advantage.

tl;dr: Hardly anyone knows what artificial intelligence actually does. Design-oriented communication and striking design can help companies to increase understanding and trust in their products and to get into the conversation.