THE TRADE FAIR IN THE DIGITAL AGE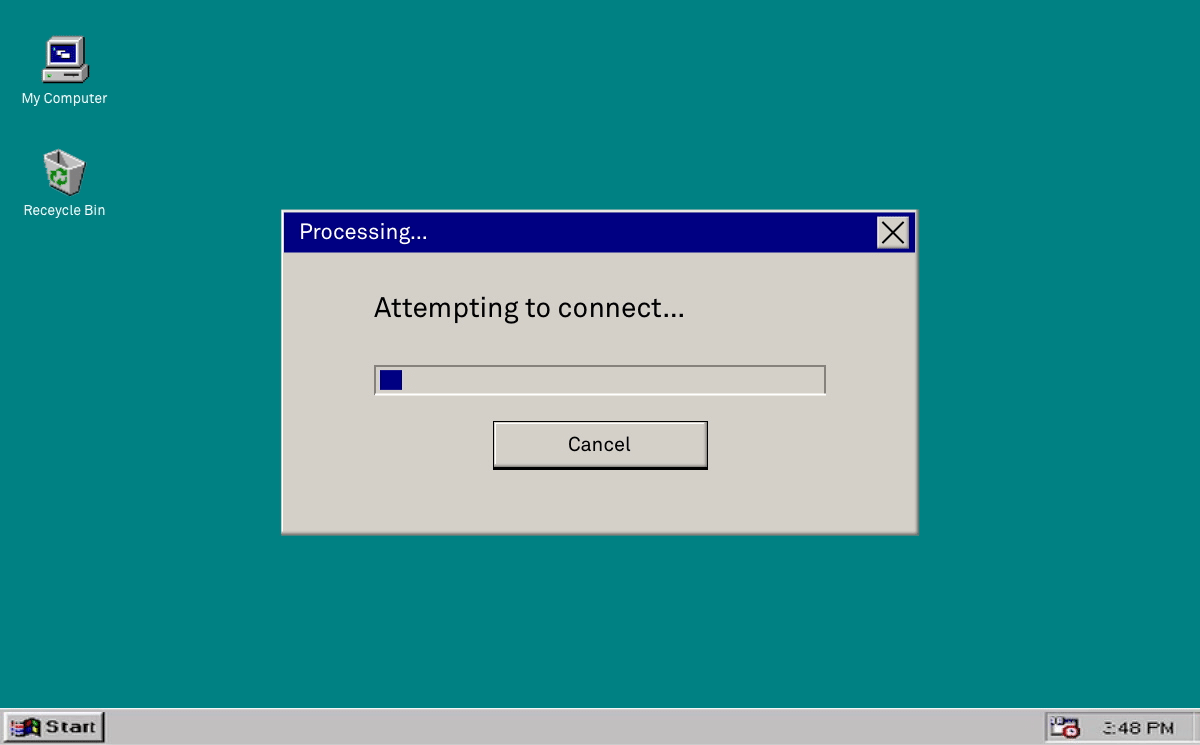 BEST CONNECTIONS AT THE TRADE FAIR
The trade fair is and remains an outstanding means of communication for sales and marketing. Meeting in person at trade shows is more important than ever in the digital age. This may no longer be quite so true in the consumer goods sector, where online channels such as web stores are taking on greater importance. But for industrial goods, the trade show is still considered a leading medium. Anyone who spends a lot of money on a machine does not want to find out about it exclusively on the web. The exchange, the experience and the experience are still the great strength of trade fairs. The trade show is an emotional event that brings customers and companies together and strengthens customer loyalty. A web presence cannot fully replace this.
CREATING TRADE SHOW CONCEPTS WITH DIGITAL THINKING
However, a trade show booth can benefit from a digital mindset. In every digital project, the focus is on user centricity. That means everything is geared to the needs of the customer: the usability, the information architecture, the preparation of the content. When designing a trade show booth, tools such as user journey, persona and prototyping can be used in the same way to create the most user-friendly experience possible for the trade show visitor. Design thinking workshops can be the basis for the concept. Here, representatives from different company departments can be brought together to contribute their perspectives and experience with customer needs.
DIGITAL TOOLS HELP TO DESIGN A TRADE SHOW APPEARANCE FROM A VISITOR'S POINT OF VIEW.
From this information, intermediate results are developed and then tested to see if they stand up to the previously defined specifications. In our experience, the end result is always convincing. The user-centered design process leads to much greater attention being paid to factors such as usability, experience and interaction. Functionality, design and emotion come together harmoniously to create a multi-sensory trade show experience. In addition, marketing before and after the trade show can also be planned much better through design thinking.
DIGITAL POTENTIAL AT THE TRADE SHOW BOOTH
The trade show booth becomes a success not only with a digital way of working, but also with digital means of communication. It is true that trade fair visitors primarily want to hold technical discussions and get their hands on the products themselves. But in B2B, there is enormous potential in the digital presentation of products and services. After all, most machines and services are becoming increasingly complex and their functions cannot be fully grasped and understood by "laying hands" on them. Augmented reality and touch applications are particularly suitable for presenting this sophisticated content in digital form in an elegant, emotional and comprehensible way.
THINK HOLISTICALLY AND PLAN FOR DIGITAL FROM THE OUTSET.
However, digital applications often feel like foreign bodies on the trade show stand. Either they are relegated to a secluded corner or they are additionally superimposed on the actual booth concept. Another disruptive factor is different design guidelines, which cause a break between the analog and digital worlds and thus destroy the immersion, i.e. reduce the customer experience. It is therefore important to never view digital and analog separately. Digital applications must fit into the booth concept in terms of content and design. This is how a trade show appearance can be successful in a digital age.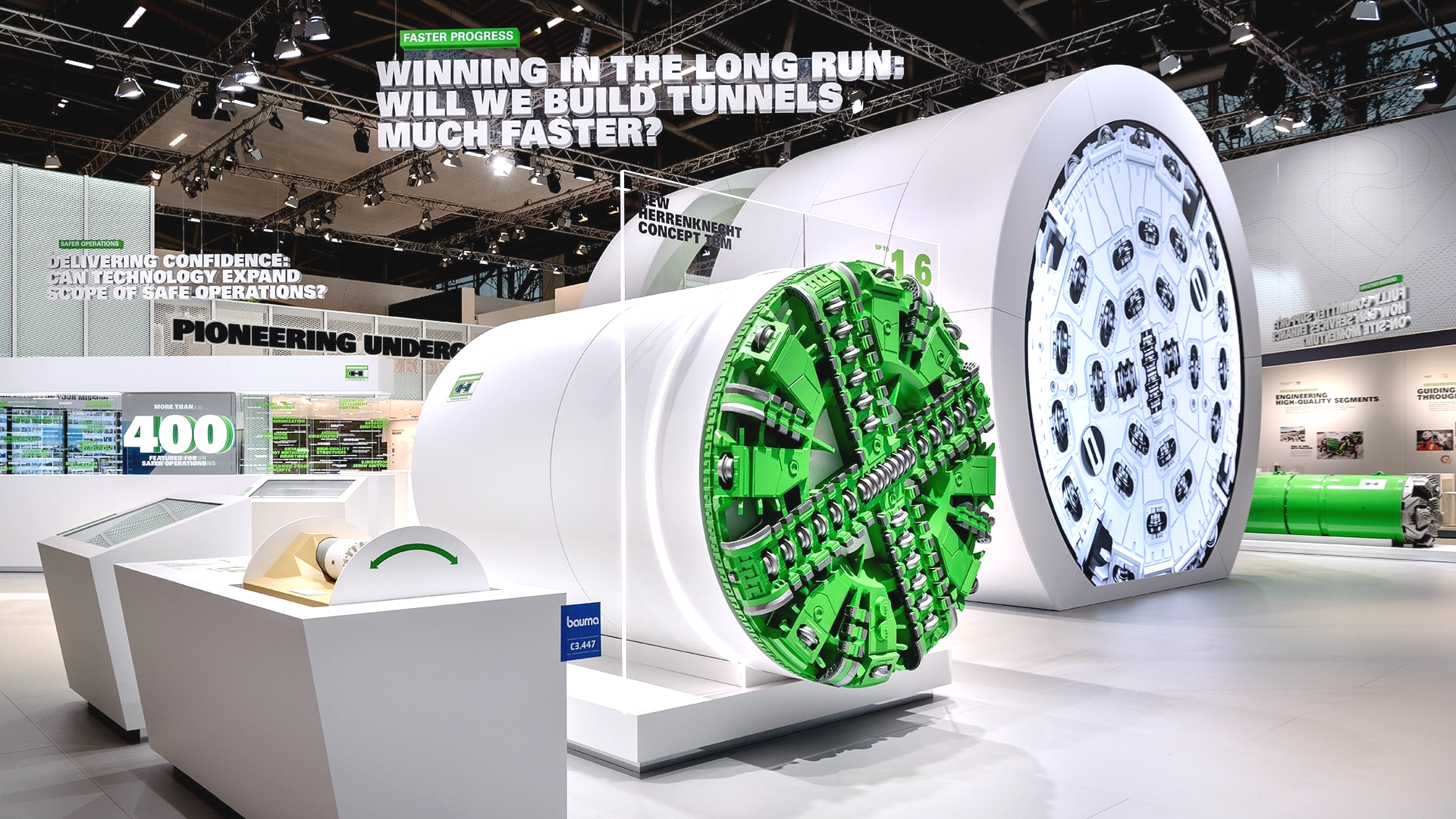 tl;dr: A B2B trade show booth cannot be replaced by a digital channel. But it does benefit from digital tools and digital applications. Herrenknecht's trade fair presence at bauma 2019 is an example of how this can be achieved.